Featured Products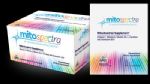 MitoSpectra Powder - 60 pack - SPECIAL ORDER

Discounted Price: $137.50
Resources
Wellness Pharmacy is now compounding Respen-A
Dr. David Perlmutter and Alberto Villoldo create the Power Up Your Brain program, a ground-breaking, five-week plan that helps prime the brain for enlightenment.
Important Message
Legislation has been introduced to shift the regulation of compounding to the FDA. Your choice to receive compounded medications is no longer safe. Click here to learn more.
Click here to learn more about Your BHRT at Risk.
Wellness Media Room
Wellness Pharmacy's® quality compounding services and products are making headlines. It is our priority to provide you credible information and valuable resources concerning our company and our industry.
Feel free to review our growing list of articles and other media-related materials, request an interview with one of our media spokespeople, and even subscribe to one of the news distribution services we offer media professionals.
Media Relations Contacts
Fast Facts
Who We Are
Wellness Pharmacy® is one of the nation's leading compounding pharmacies. Founded as a family run business in 1922, Wellness has provided its customers with medications for more than 75 years. Wellness dedicated its practice to compounding in 1964, and recently celebrated its 40th anniversary of quality compounding.
Where We Are
Wellness is located in Birmingham, AL, but its service area is not limited to Alabama, or even the Southeast. Customers of Wellness are residents from all over the United States.
Location:
3401 Independence Dr.
Suite 231
Birmingham, AL 35209
General Contact:
Phone: (800) 227-2627
Fax: (800) 369-0302
info@wellnesshealth.com
What We Do Best
Wellness Pharmacy® believes in the importance of meeting each individual patient's needs. While Wellness Pharmacy's® products cover a wide variety of conditions, below are some of the most popular products available to customers.
Some Benefits of Compounding
The ability to change medication dosages and strengths
The ability to choose delivery methods - injectable, oral, rectal, topical, vaginal, etc.
The ability to customize formulations